IMAPS 2023 – a resounding success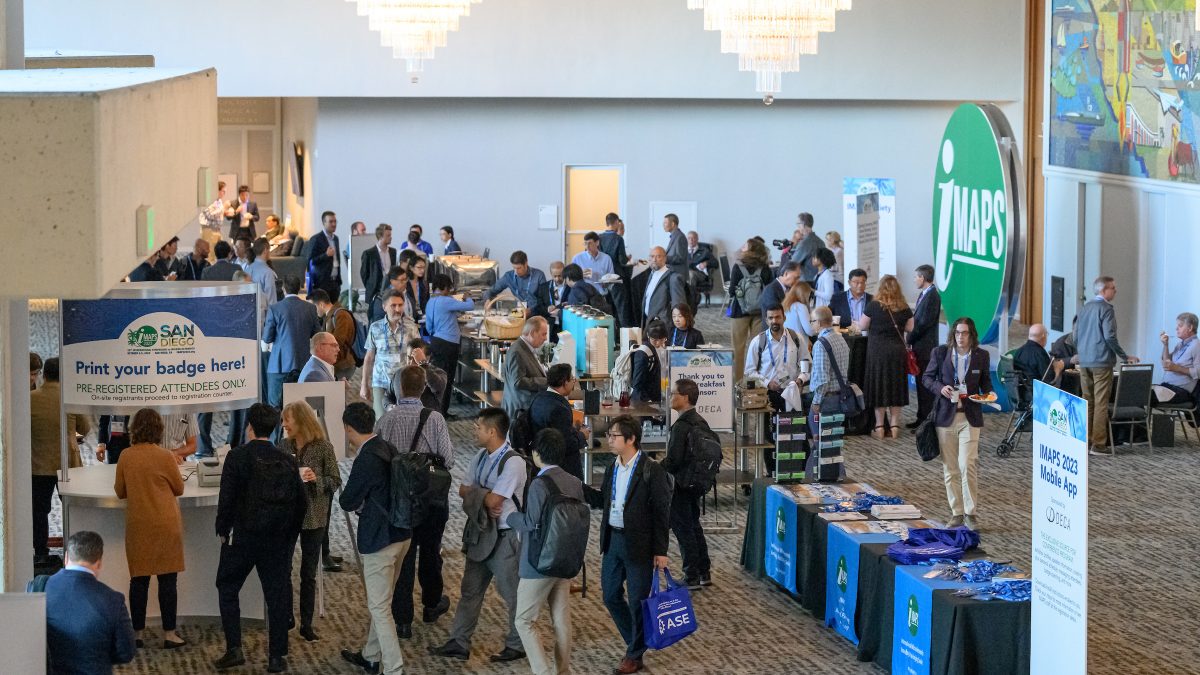 The 56th International Symposium on Microelectronics (IMAPS 2023) took place in San Diego, California, this year, attracting nearly 800 participants from around the world.
In keynote presentations, the latest developments and challenges in microelectronics were discussed.
A particular highlight of the symposium were the 14 professional development seminars that focused on new scientific achievements. These courses provided participants with the opportunity to delve deep into topics such as design, manufacturing optimization, and wafer level/panel level technologies.
During the networking events and exhibitions, attendees had the chance to engage with colleagues from different areas of microelectronics and advanced packaging. This not only encouraged professional dialogue but also created an atmosphere of shared learning. Impressively, this year saw a significant presence of high-school and university students who attended as visitors or actively participated in the conference.
Overall, the 56th International Symposium on Microelectronics in San Diego underscored the importance of collaboration and knowledge exchange in the ever-changing world of microelectronics, leaving a lasting impression on the attendees.