The Conference
The Ceramic Interconnect and Ceramic Microsystems Technologies (CICMT) conference brings together a diverse set of disciplines to share experiences and promote opportunities to accelerate research, development and the application of ceramic interconnect and ceramic microsystems technologies.
This international conference features ceramic technology for both microsystems and interconnect applications in a multi-track technical program.
Program now online!
The full program can now be viewed here.
Company visit to Lithoz GmbH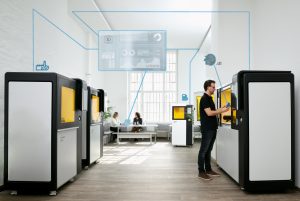 Lithoz is the market and innovation leader in 3D printing systems for high performance ceramics. At the company visit in our headquarter in the historic centre of Vienna, in a 120 years old building, you find the newest generation of 3D printers for ceramics. You will gain insights into the Lithography-based-ceramic-manufacturing (LCM) technology, the global industry standard for ceramic 3D printing as well as in the Lithoz' material development and quality management.
You will see both, the CeraFab System printers and the CeraFab Multi in operation working, you will touch and feel our parts and also get insights into the post processing. We are looking forward to welcoming you on the 13th of July at 9:30 am and/or on the 15th of July at 2:00 pm in Mollardgasse 85, 1060 Vienna, U4 Margaretengürtel.